Hi beautiful people of the world!
Today we want to introduce you to a new expression: "coulda, woulda, shoulda".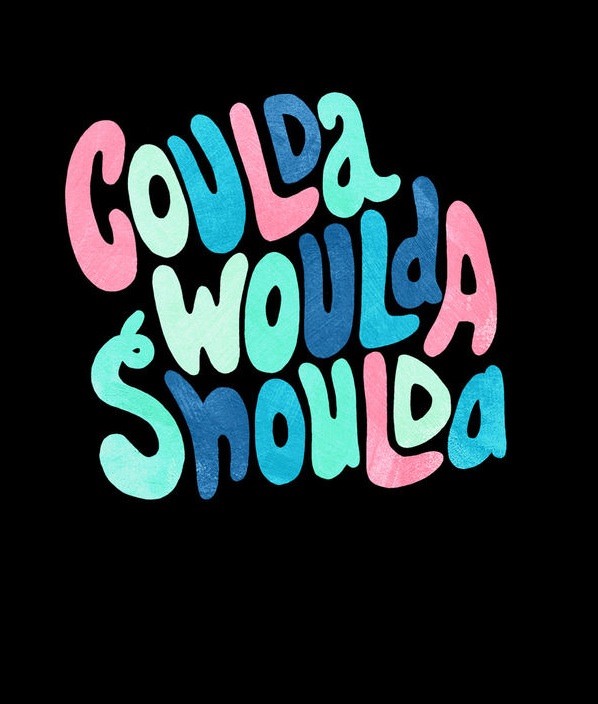 The expression is actually an informal rendering of three conditions: would have, could have, and should have. These are considered subjunctive moods, because they imply possible or theoretical conditions, otherwise known as wishful thinking.
Wishful thinking is wishing that something was different. For example, a lot of us spend a lot of time thinking and hoping we had a lot of money, or met the love of our lives, or studied instead of wasting time.
So we use this expression to imply we should have done something different (i should have studied harder for exams), would have done something different (if I had known there was an oral exam, I would have practiced more), or could have done something different (I could have cancelled going to the hair dressers and studied more).
It is part of life to have "coulda, woulda, shoulda" experiences, but it is also important to have as few as possible, because who wants to live with regret?
If you regret not speaking English yet, don't worry though! Just click here.